Category:
Evil Author Day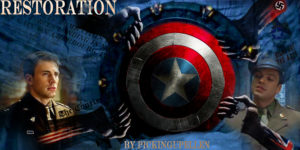 A letter hardly seemed like something that should cause your heart to pound in your chest and your lungs seize, breath tight and painful, and yet that was the position Bucky found himself in. The kettle let out a warning whistle as it came up to boiling and creak came from the bedroom as Steve …
Please Note:
Adults only
This site is intended for adults only. It is preferred that you are over the age of 18.
Copyright
Except where otherwise noted, the works on this site are licensed under a Creative Commons International License
Subscribe to Blog via Email
Join 300 other subscribers.