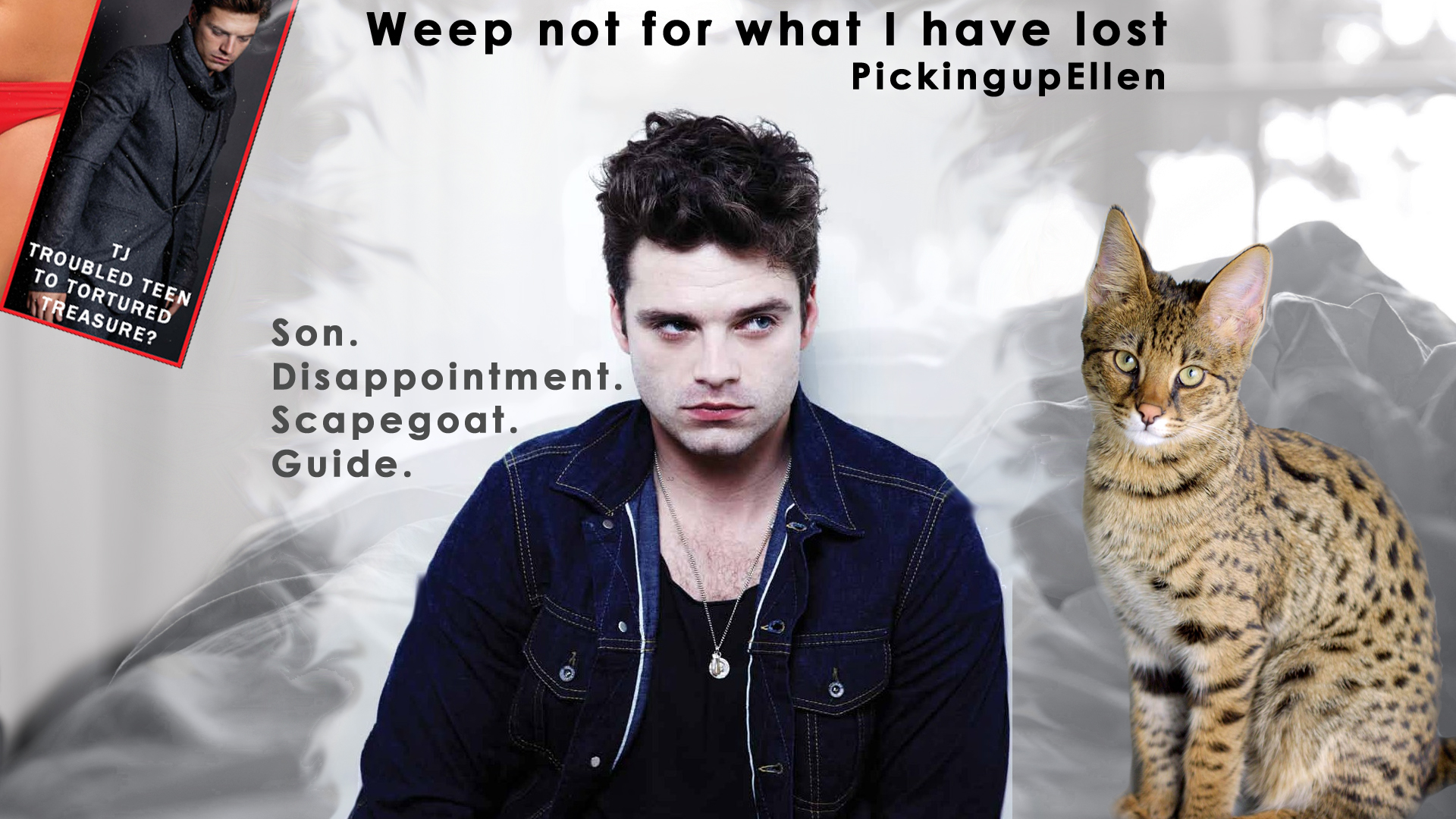 Title: Weep not for what I have lost
Author: Pickingupellen
Fandom/Genre: Political Animals
Relationship(s): N/A
Content Rating: R
Warnings: I'm sticking pretty close to the characterisation of TJ in the series but putting him in a less supportive environment, so…drug addiction and attempted suicide.
Written as part of Rough Trade July 2015 so a big thanks to Keira Marcos for the safe space!
Sentinels and Guides have always existed on the edges of civilisation, an embarrassing remnant of tribal living and ancient warrior cultures.
One in every hundred will be born with the potential to come online, one out of every thousand will.
Sentinels and Guides come online in pairs and spend their lives searching for one another, drawn together by the endless flow of emotions and sensations between them. A Sentinel can ignore the pull and struggle through controlling their senses (though most who try fail) but a Guide is left exposed, their minds naked and unsheltered from the emotions and thoughts of those around them. Strangers can be blocked but family, friends and lovers worm their way through the weak defences of an unbonded Guide
Since coming online, when his father became president, TJ Hammond has been forced to hide his terrible secret. Outed as gay at 15 to distract from the bigger 'Guidegate' scandal waiting in the wings.
Addicted to drugs to mask the ache of ignoring the draw of his Sentinel and the feelings of betrayal (and more recently desperate worry) seeping through their connection.
Desperate to prove that he is more than the college drop-out who alternates between media darling and fucked up party boy.
Knowing that one false move could end his mother, brother and father's careers. TJ crumbles